"The HOF" is here, nope it has nothing to do with David Hasselhoff. For those of you who are familiar with the PC component enthusiasts market, you probably have heard of HOF one way or another. It's the name for the highest grade products from GALAX (formerly Galaxytech).
A stunning looking card, isn't it? The white shroud covering the graphic card, right out of the box I thought it was a 3 PCI-E unit. It covers around 2.5 PCI-E but with the backplate and huge cooling system shroud it comes to around 3 PCI-E worth of thickness.
Before, that here's the packaging for the GTX 970 HOF which is nothing spectacular.
Here's the package content, you can see that the card occupies a very small area.
The package contents are
– 1x Graphics Card
– Quick Installation Guide
– User Manual
– 2x 8-pin PCI power converter
– 1 x DVI to VGA
Good to see that it still comes with a DVI port, the display output connectors are Dual Link DVI x1, HDMI x1, DisplayPort 1.2 x3.
More details at the official product page.
It's a sleek looking card with HALL OF FAME written on the shroud, the text is backlit and is customizable.
Here's the view from the bottom. While the heatsink comes with 7 heatpipes, none of them are visible on the card which I think makes it look elegant.
The GTX 970 HOF comes with a neat anodised aluminum silver-colored backplate to reinforce PCB and provide compoonent protection. 🙂
It's a beautiful looking card, white colored PCB made from 10 layer manufacturing process and extended width for optimized layout and cleaner signal. The single piece of heatsink over the RAM chips. The card comes with Integrated MOSFET heatsink, 8 phase GPU + 2 phase memory power, IR3555 with next gen DrMOS and 60A output
It also has Hyper Boost technology acts like a hardware turbocharger, increasing fan speed and maximum power delivered to the GPU with the push of a button, it comes with voltage tool (to go beyond limit), hardware dual-BIOS as well.
And of course before we reach the benchmarks, here's the GPU-Z.
Test Setup
Overclocking
GALAX's HOF range of products were clearly made for overclocking with so many features on the board. It would be a great loss if I didn't experience the overclocking of the HOF BUT it is unfortunate that the Xtreme Tuner Plus software from GALAX is just plain horrible to use, regardless of the great description on the download page.
My choice of overclocking software are EVGA Precision and MSI Afterburner, for this overclock I'm using the EVGA Precision and I managed to gain an additional 125Mhz for CORE and 550Mhz for Memory, pushing it over 4000Mhz reading.
Benchmark
Here we go!
Unigine Heaven 4.0
| | |
| --- | --- |
| Card | 1080p (avg) |
| GALAX GTX 970 HOF | 83.1 |
| GALAX GTX 970 HOF Overclocked | 93.1 |
| ASUS STRIX GTX 970 | 77.2 |
| GALAX GTX 960 | 46.3 |
| HIS Radeon R9 285 | 50.4 |
| Sapphire Radeon R9 280X | 58.4 |
Metro Last Light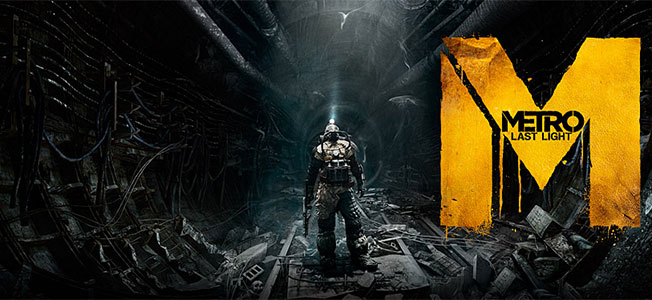 | | |
| --- | --- |
| Card | 1080p (avg) |
| GALAX GTX 970 HOF | 86.5 |
| GALAX GTX 970 HOF Overclocked | FAILED |
| ASUS STRIX GTX 970 | 78.5 |
| GALAX GTX 960 | 56.5 |
| HIS Radeon R9 285 | 53.0 |
| Sapphire Radeon R9 280X | 55.0 |
Bioshock Infinite
Settings are at
2 – UltraDX11_DDOF | 2 – Custom | 1 – 16:9 | 4 – 1920×1080
| | |
| --- | --- |
| GALAX GTX 970 HOF | 118.23 |
| GALAX GTX 970 HOF Overclocked | 129.02 |
| ASUS STRIX GTX 970 | 114.07 |
| GALAX GTX 960 | 73.29 |
| HIS Radeon R9 285 | 85.82 |
| Sapphire Radeon R9 280X | 82.03 |
PERFORMANCE SUMMARY : The card is the fastest GTX 970 that I've tested and it's even faster with the overclock. Sure, it failed the Metro : Last Light test but 2 out of 3 is good enough to show the potential of the card.
Temperature
Furmark Burn-in Test was used to stress the card. Fan settings are at Auto. Room set to ~25c.
Below is the full load details.
| | | |
| --- | --- | --- |
| Card | Idle(°C) | Load (°C) |
| GALAX GTX 970 HOF | 38 | 72 |
| GALAX GTX 970 HOF Full RPM | 35 | 64 |
The cooling system is superb, that's for sure.
Power Consumption
Here's what the power draw of the card is like. Power consumption reading was taken from the watt-meter, actual power draw by the entire system from the wall point. Seeing that it's a 90% power efficient PSU that I'm using on the rig, the actual power draw will be estimated on the right most column.
The GALAX GTX 970 HOF is reported to be at consume 150W (based on nVidia specs) but bear in mind that the GTX 970 HOF has 2x 8-pin PCI-E connector so it could actually draw A LOT more than 150w.
Card
GTX 960
Wattage
GTX 960
Estimated Draw
Furmark Burn-in
300
270
Unigine Heaven 4.0
260
234
Idle
50
45
Idle without GPU
36
33
EstimatedCard Power Draw
189
The Verdict
The GALAX GeForce GTX 970 HOF (Hall of Fame) Edition retails at RM 1649, making it the most expensive GTX 970 to date and it's an RM 500 premium for the reference cooled GTX 970 of other brands – wowzers that's a whole lot of moolah there!
What you get is a premium grade product with super awesome cooling system, the joy of overclocking (reference cards could barely be pushed!) and of course, 3-years warranty. It's a great card, that's for sure but as to whether one thinks it's justified to pay RM 500 premium to own a superior product of a same range, that's entirely up to you.

Now if only GALAX could make their software as good as their graphic card.
goldfries rated this product :