GALAX might not be a familiar name to most of us but I'm sure many of us remember GALAXY, the brand that I reviewed the most during the infancy of goldfries.com 😀 With is today is their GTX 960 OC, a beautiful card designed for small form factor casings.
Looks great eh? I'm in love with the GALAX GTX 960 OC at first sight, there's this thing in me with a fetish for small cards.
GALAX's packaging is no different from any other packaging but what the box doesn't tell you is that it's a small card.
Here's the package content, you can see that the card occupies a very small area.
The package contents are
– Graphics Card
– Quick Installation Guide
– User Manual
– 6-pin PCI power converter
– DVI to VGA
More details at the official product page.
Speaking of being a small card, here's how small, or should I say SHORT it is compared to a full sized card.
Here's the view from the top, copper heatpipes and a single 6-pin PCI-E connector.
Here are the output ports.
The GALAX GeForce GTX 960 OC does not come with a backplate.
Lastly, here's what the card looks like with the cooler removed.
And of course before we reach the benchmarks, here's the GPU-Z.
Test Setup
Benchmark
Here we go!
Unigine Heaven 4.0
| | |
| --- | --- |
| Card | 1080p (avg) |
| GALAX GTX 960 | 46.3 |
| HIS Radeon R9 285 | 50.4 |
| Sapphire Radeon R9 280X | 58.4 |
| ASUS STRIX GTX 970 | 77.2 |
Metro Last Light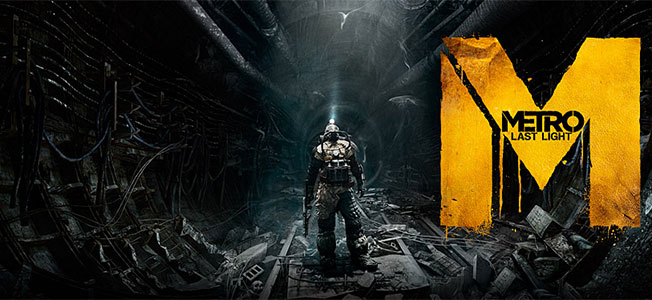 | | |
| --- | --- |
| Card | 1080p (avg) |
| GALAX GTX 960 | 56.5 |
| HIS Radeon R9 285 | 53.0 |
| Sapphire Radeon R9 280X | 55.0 |
| ASUS STRIX GTX 970 | 78.5 |
Bioshock Infinite
Settings are at
2 – UltraDX11_DDOF | 2 – Custom | 1 – 16:9 | 4 – 1920×1080
| | |
| --- | --- |
| GALAX GTX 960 | 73.29 |
| HIS Radeon R9 285 | 85.82 |
| Sapphire Radeon R9 280X | 82.03 |
| ASUS STRIX GTX 970 | 114.07 |
PERFORMANCE SUMMARY : I don't know what's with both nVidia and AMD these days but we're having cards at RM 800 – 1000 range with 2GB RAM instead of 3GB or more. 🙁 And it's not like they're performing any better. The GTX 960 trades blows with the R9 285, both being the somewhat "stripped down" version of their spiritual predecessors – with lower memory bandwidth and VRAM despite supposedly faster clock speed and power efficiency.
If you already have a GTX 760 or 670 from nVidia camp or R9 280X, R9 280, HD 7970 and HD 7950 from the AMD camp then the GTX 960 isn't a card you go for unless you don't mind taking a hit on performance. On the plus side, the GTX 960 is a card cooler than all the cards I mentioned.
Temperature
Furmark Burn-in Test was used to stress the card. Fan settings are at Auto. Room set to ~25c.
Below is the full load details.
| | | |
| --- | --- | --- |
| Card | Idle(°C) | Load (°C) |
| GALAX GTX 960 | 36 | 69 |
What's amazing is that the GALAX GeForce GTX 960 OC was able to maintain its operational temperature under 70°C with less than 45% fan speed, and it's still dead silent.
Power Consumption
Here's what the power draw of the card is like. Power consumption reading was taken from the watt-meter, actual power draw by the entire system from the wall point. Seeing that it's a 90% power efficient PSU that I'm using on the rig, the actual power draw will be estimated on the right most column.
The GALAX GTX 960 OC is reported to be at 120W TDP (based on nVidia specs), much lower than many other cards out there, including the 170W R9 285 that's the closest competition. Below is the power draw comparison between them.
Card
GTX 960
Wattage
GTX 960
Estimated Draw
R9 285
Wattage
R9 285
Estimated Draw
Furmark Burn-in
192
172
224
201
Unigine Heaven 4.0
171
154
219
197
Idle
50
45
54
49
Idle without GPU
36
33
36
33
EstimatedCard Power Draw
121
164
Based on my observation the GALAX GTX 960 OC does hit 120W on load and could draw higher power than stated on nVidia specs, this is probably due to the overclock.
Overclocking
The GALAX GeForce GTX 960 OC is with the OC for a reason – it's factory overclocked. I tried to clock it further with the software from GALAX but the software doesn't seem to provide a proper reading while the slider bars are maxed out. 🙁 What a bummer ……
And so I tried overclocking with the EVGA Precision software of which I did manage to overclock, the card won't go past 200Mhz increase of base clock and memory speed. 🙁 In my experience, anything less than that is just not worth the FPS gain. Further overclock? Forget about it.
The Verdict
The GALAX GeForce GTX 960 OC Small Form Factor Graphic Card is available now for only RM 849, which I think is a very good price for a card with 3-years warranty! Yes, you read that right – THREE YEARS.
Performance wise the GTX 960 isn't outstanding. In fact in some ways it's rather disappointing considering you could get a GTX 760 at a similar price or a GTX 970 by topping a few hundred.
The beauty of the GALAX GeForce GTX 960 OC is the size (form factor) and the cooler, you can't get a better deal than this for that price. GALAX's range of graphic cards are available at CompuZone.

goldfries rated this product :