The Core V21 comes with 4 feet with rubber base at the bottom and a dust filter for the PSU.
From the left side of the case you'll see that there are drive bays placed under the motherboard tray for 3.5″ drives, there are 3 of them.
On the other side the Core V21 comes with 3 mounting points for 2.5″ drives and as you can see the motherboard tray has a huge cutout to cater for large heatsink backplates while under near the cutout would be the area for PSU.
The casing is so spacious that the DeepCool Gamer Storm Assassin II cooler doesn't look daunting at all, clearly this casing's awesome should you decide to run it with a custome water-cooling setup and have those acrylic pipes running all over the place.
The Core V21 is very spacious despite being a Micro ATX casing, much more spacious than the AeroCool DS Cube and the BitFenix Pandora.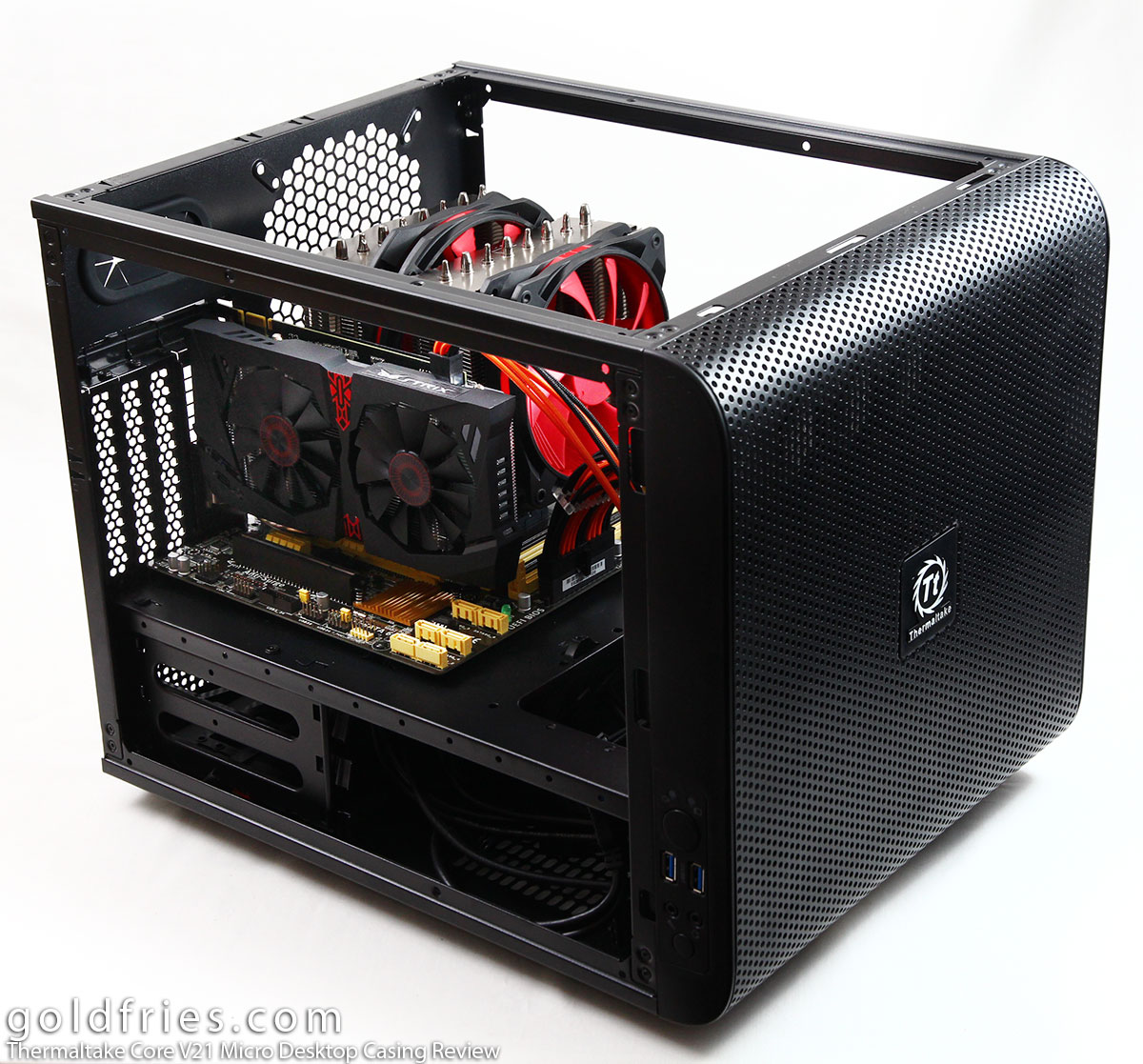 The Verdict
The ThermalTake Core V21 casing retails at RM 299 and it is one awesome stuff. Unlike the micro nature of the Core V1, the V21 is a lot bigger but what's great about it is that you are able to change the alignment, meaning you will be able to mount the board vertically if you need.
If you run out of space in the near future, there's always a chance to add on another 1 or more Core V21 on top or bottom of it.

This product is available at goldfries SHOP.
goldfries rated this product :