Small sized USB Wi-Fi adapters are really handy, especially for devices that are inadequate in their Wi-Fi capacity like the Dell Vostro 5460 I reviewed not too long ago.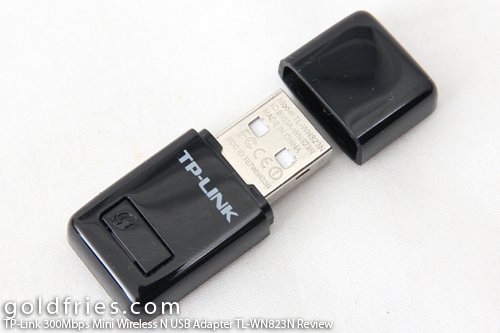 The TP-Link 300Mbps Mini Wireless N USB Adapter TL-WN823N Review is one that I felt worth every RM spent.
As you can see from the image above, it's really compact but don't let the size fool you.
Tested at the same location where the Dell Vostro 5460 barely could keep a connection, the TL-WN823N managed to reach 4 bar (out of 5 bar) signal without having to use any extension cable. TP-Link TL-WN727N 150Mbps Wireless N USB Adapter could only reach about 2 bars even with extension, and placed nearer to the source.
🙂 There's a good reason to spend on a 300 Mbps device when your network supports it.
Beside the good connectivity, I tried this device on both Windows 7 and Windows 8 machines. It seems that Windows 8 recognizes the device automatically, sparing the need to install drivers.
And another plus point to this device is that it has the SoftAP Mode that turns the Wi-Fi signal into a hotspot for Internet Connection sharing.
Full details at the official product page.
The Verdict
The TL-WN823N retails at RM 45 and whether it's well worth spending on this 300 Mbps baby to get much better signal strength than RM 15 for a cheap 150 Mbps solution really depends on individual.
Regardless the preference, this is a good product. Love the build too!

goldfries rated this product :