Saw this heatsink on the shelf of a local IT shop, decided to give it a try and it was ……..
DISAPPOINTING!!!
Paid RM 40 for the Xigmatek Apache-II EP-CD901 and despite the site saying
mighty and powerful CPU cooler, not only can it meet your basic requirement, but even beyond what you can imagine of "Entry level".
Oh so mighty words indeed. Wait till you see the results.
The Heatsink
Looks nice, right?
Here are the accessories. A bracket for Intel setup, and some pins, and thermal paste in a small packet.
Here's the bottom view of the heatsink.
Very rough build it was, I've seen other coolers at that price and they don't exhibit such shoddy workmanship.
User Experience
Installation wasn't easy as the LGA bracket requires many steps just to get it mounted. After you got the LGA bracket in place, mounting of the heatsink itselfwas another "challenge" as it requires quite some pressure to get the clip into place.
Despite the rather attractive looks and the convincing text on the official product page, the product itself is FAR from what was claimed. I tested it on an Intel Core i7-3770S and I was surprised how it was far from the performance of the stock heatsink.
This was the result from the stock heatsink for Intel Core i7-3770S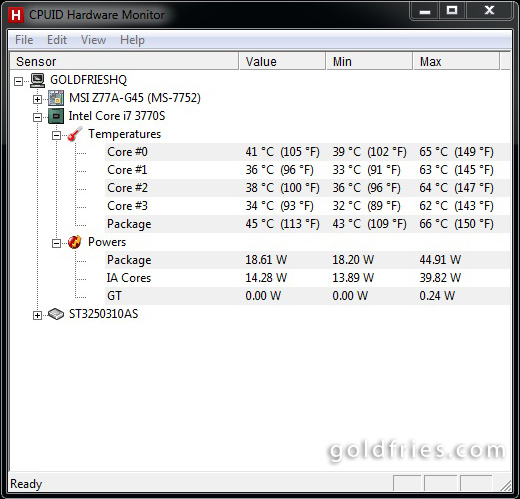 And this was the result of the Xigmatek Apache II.
HORRIBLE!!! And to add, I didn't use the stock thermal paste that came with it but instead I used an Arctic Cooling MX-2.
Out of disbelief I tested the stock heatsink again. This time the stock heatsink was tested with a disadvantage. I did not clear the heatsink base, nor did I reapply the thermal paste, and since I have not been using the stock heatsink for a week or so and had placed it upside down, it also came with a bit of collected dust.
And here is the stock heatsink's performance, tested right after the Xigmatek unit.
The stock heatsink is still miles ahead of the Apache II!!!!
As if the thermal performance wasn't bad enough, the fan was noisy! It was audible in a bad way. The stock heatsink is rather silent despite running the fan on full speed but "silent" is very far from being the right word to describe the Apache II.
Conclusion
Horrible product at RM 39. If you need a low cost heatsink, look for something like the Hyper 101 at RM 49.
goldfries rated this product :