The Raven RV05 from Silverstone was an amazing casing a few years ago and it's still an amazing casing today, the 90-degree angle layout for components allows better airflow and eliminates pressure on graphics card as well but the price of the RV05 makes it a little out of reach for some, so SilverStone release the RXV01 that works almost the same and costs far less.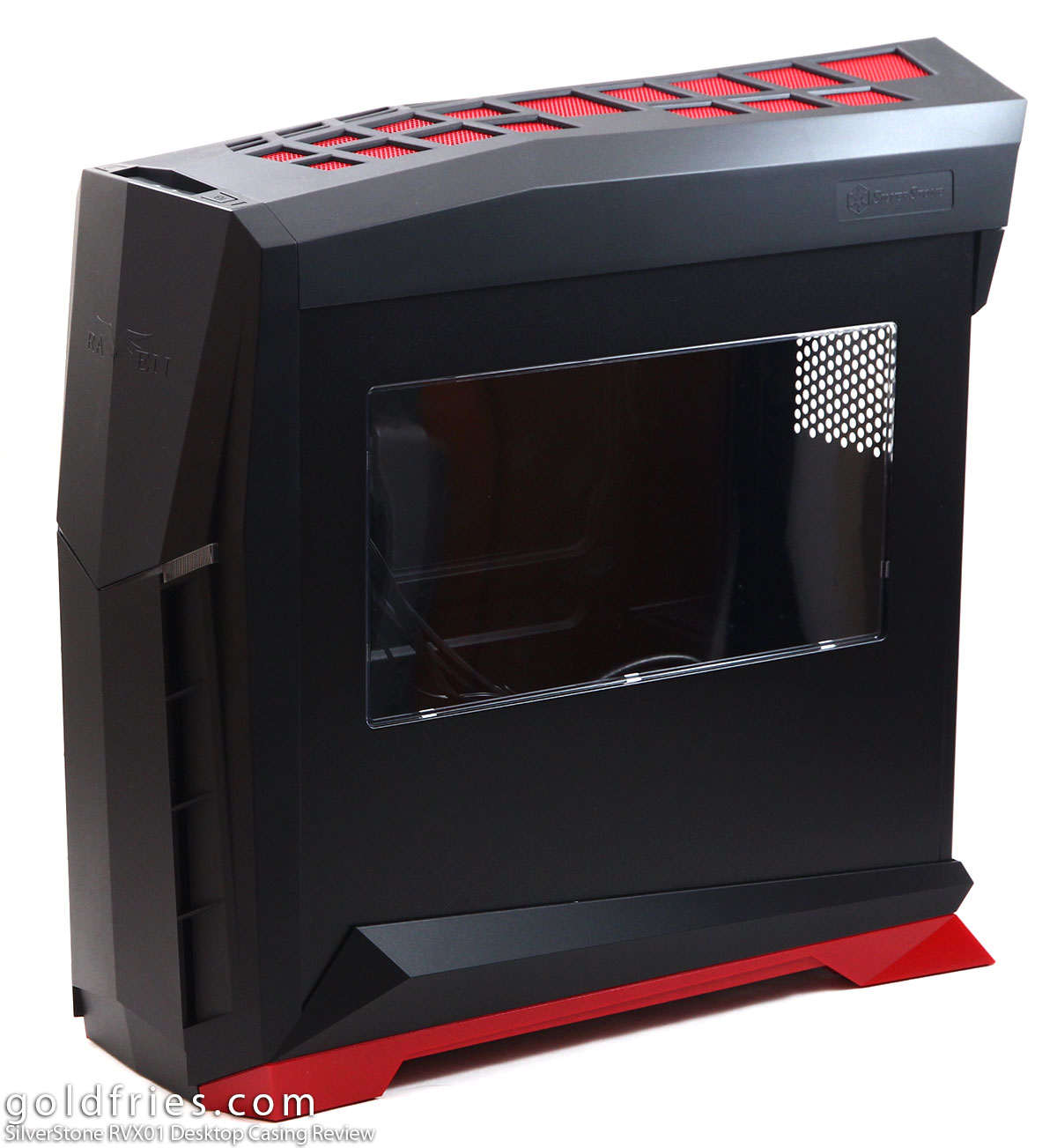 Out of the box the RVX01 looks similar to the RV05 but what's distinctly difference is the size, the weight and the build quality.
Here's a comparison between the RVX01 and RV05.
The difference is far more than that. The RVX01's side panel is sealed with screws just like any other casing, unlike the RV05 that has a special clip-lock, the RVX01 also doesn't accommodate optical drives.
Before we move on, here's a view of the features and specs as taken from the official product page.
From the top, the RVX01's cover is different from that of the RV05. The RVX01 comes with colored grilles, the RVX01 is available in red, blue and green.
Here's the front of the RVX01.
And for the rear, it's no surprise that it looks like the RV05.

At the bottom, 3 fans and a long dust filter.
I noted that the decorative piece at the bottom are actually "pieces", one on the left and another on the right.
goldfries rated this product :