Compact system setup requires compact cooling system, such is the Noctua's NH-L9i that's only 37mm in height.
Just as how the heatsink is compact, the packaging is compact too.
Below are the specs as seen in the official product page.
The NH-L9i is a 95cm x 95cm square shaped cooler, no heatpipes or anything – just as simple as it is to get the job done.
The model comes pre-fitted with LGA 115x mounting, there is another model for AMD systems and it's the NH-L9a (note the A at the back instead of I)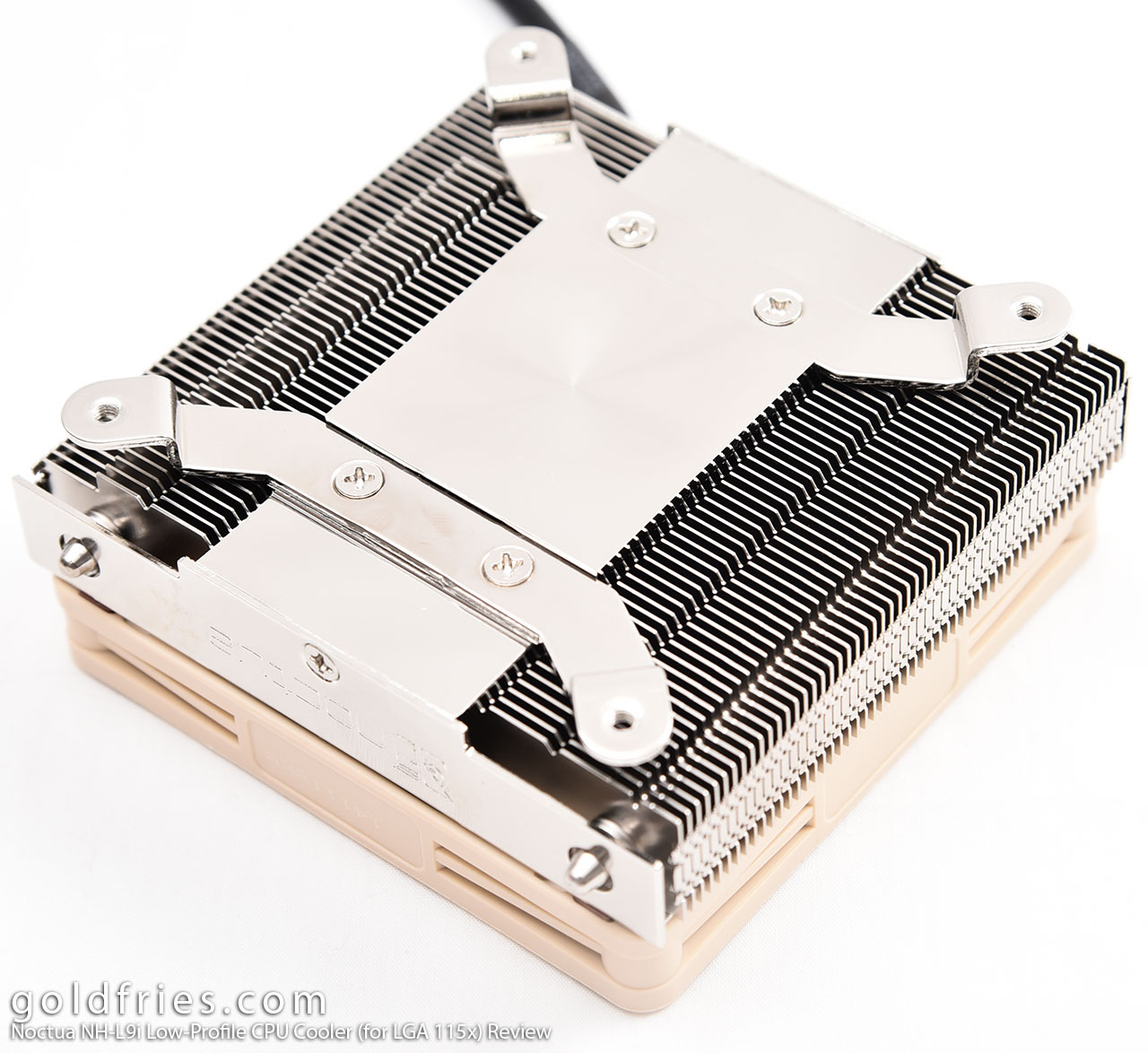 The 37mm thickness mentioned is inclusive of the fan, without the fan it's only 23mm.
User Experience
Installing the NH-L9i is easy as the bracket is all ready, you only have to get the mounting screws in place and you're good to go. The package comes with a "silent" cable to reduce the fan RPM but that's not necessary as most motherboards are already capable of RPM control.
Benchmarks
Unlike my other tests, I am unable to run the NH-L9i at my processor's overclocked speed as the design was for processors with 65W TDP and below, however I went on with a processor with higher TDP anyway.
Caution: The NH-L9i is a highly-compact low-profile quiet cooler designed for use in small form factor cases and HTPC environments. While it provides first rate performance in its class, it is not suitable for overclocking and should be used with care on CPUs with more than 65W TDP (Thermal Design Power). Please consult our TDP guidelines to find out whether the NH-L9i is recommended for your CPU.
I used my trustly Intel Core i5-4670K that's an 84W unit. The processor has a base clock of 3.4GHz but in my test I ran it at both stock speed and overclocked speed at 4Ghz with 1.15Vcore. Ambient temperature is around 25c with air-conditioning.
On the first table is the reading on stock speed.
| | | |
| --- | --- | --- |
| Cooler | Idle (°C) | Load (°C) |
| Noctua NH-L9i (AUTO) | 36 | 74 |
| Noctua NH-L9i (MAX) | 35 | 71 |
I must say I'm impressed, that compact cooler handled an 84W processor easily.
Next up I tested it with the 4Ghz overclock.
| | | |
| --- | --- | --- |
| Cooler | Idle (°C) | Load (°C) |
| Noctua NH-L9i 4Ghz (AUTO) | 38 | 79 |
| Noctua NH-L9i 4Ghz (MAX) | 35 | 78 |
Amazing! 😀 Based on what I see, it could be possible for the NH-L9i to run fanless on 50W TDP processors. 😀
What's neat about the NH-L9i is that the bundled fan is reasonably silent, it reaches only 2500 RPM on full and it's not noisy enough to drown other components so it's barely audible once it's in a casing.
The Verdict
The Noctua NH-L9i Low-Profile CPU Cooler retails at RM 185, whether you're running a compact setup like HTPC or a desktop, this CPU cooler is compact and does the job well for everything except to tame overclocked processors.

goldfries rated this product :