HP has quite a few models for the "15" range of notebook PCs, the one with us is the on powered by AMD's A8 APU.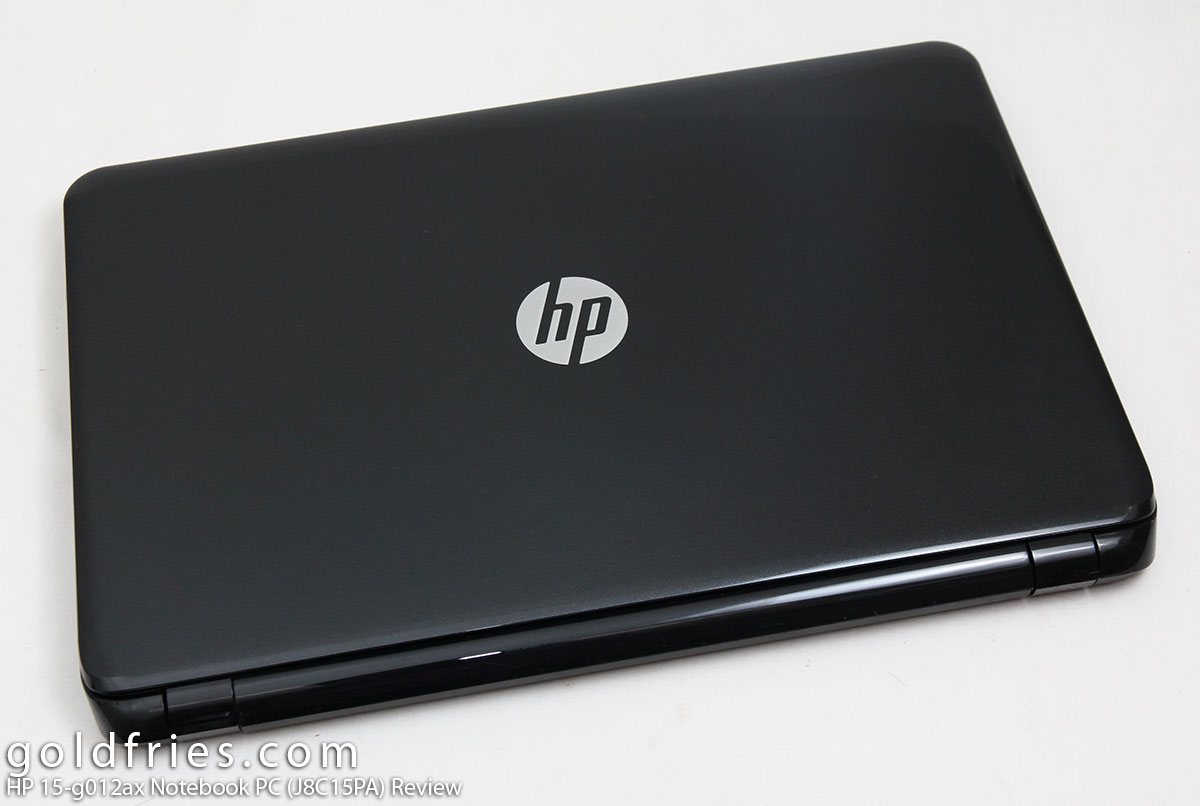 How well does it perform? Let's just say I'm was taken by surprise with this sub RM 2,000 notebook.
The HP 15 is nothing fancy to look at, as you can see from the image above the bezel is of a common glossy surface as seen in many other notebook. The notebook comes with a full sized non-backlit chiclet keyboard.
Both the keyboard and touchpad are of lightly textured surface that's comfortable to the touch, the mouse buttons are 2 separate pieces of glossy plastic.
On the left are the ventilation grill, HDMI output port, LAN (RJ-45) port, USB 3.0 port and audio port.
On the right are 2 USB 2.0 port and a DVD Drive.
Here's the bottom view with battery in place.
For those of you who are more interested in the technical aspects of this Notebook, below are the CPU-Z and GPU-Z details.
And here are the specifications of the notebook, as seen in the official product page.
User Experience
The HP 15 isn't something out of the ordinary, the build quality is not great but it's not lousy either. Some components could have been better, for example the keyboard caps seems rather loose and so does the battery.
What I'm most impressed by the HP 15 was the gaming performance of which I totally didn't expect. Sure, I've used many APUs over the years but the A6 APU systems weren't impressive last I tried so I wasn't expecting much unless I saw an A10. An A8 is in between so I didn't put much expectation on it, nevertheless I'm glad I didn't.
I was pleasantly surprised to see that the APU's R5 graphic system was able to average at almost 24 frames per second on Unigine's Heaven 4.0 benchmark, set to 720p and lowest settings.
I was even more surprised to see that I was able to play Blizzard's Diablo III quite comfortably despite tremendous amount of on-screen effects. What's equally amazing is that I was able to play the game for an hour or 2 without any stability issue, and the notebook remained cool and quiet all the way.
The A8 took some 13 minutes and 49 seconds to complete the video rendering benchmark I run, not surprising though. Suffice to say the processor will work just fine for simple photo and video editing, just don't expect to do heavy duty work with it.
As for battery life, the notebook should last you 4 – 6 hours for casual web browsing but don't expect it to last 2 hours from intense gaming. 🙂
The Verdict
The HP 15-g012ax Notebook PC (J8C15PA) retails at RM 1,699 which I think is a very good proposition for one with limited budget and has light gaming in mind. It comes with sufficient processing power and quite decent graphic capability that allows you to run games (of low graphic demand) with ease.

*NOTE : In case you didn't get what I mean in the summary – this game's good for stuff like Diablo III and DoTA but don't expect it to be a performer on games like Battlefield 4 and StarCraft II.
goldfries rated this product :