The Matrix! No it's not, no red pill blue pill for you.
The Neos comes in either black or white, and it has an array of colors for the front panel.
The ON / OFF button and USB ports are located at the top.
The front panel holds firmly yet easily detached, I'm glad I didn't have to exert much force to do so.
The Neos comes with an intake fan that's pre-mounted on the dust filter.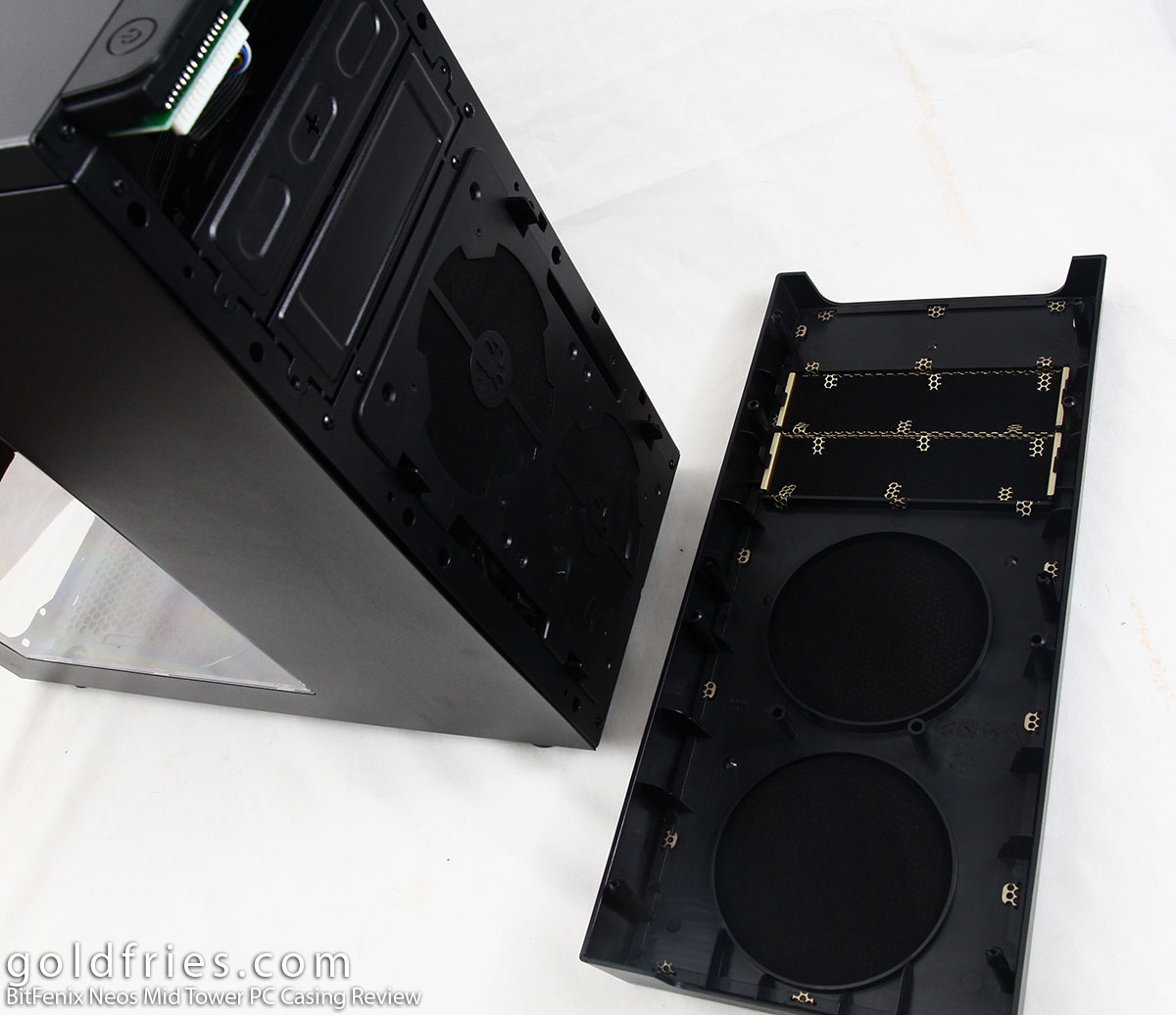 At the back the neos comes bundled with a pre-installed 120mm fan and it has 2 openings for water-cooling tubes.
At the lower part of the back is of course the PSU area and the PCI-E brackets. The neos comes with only 1 PCI-E bracket cover, and it also comes with a protective plastic enclosure for the PCI-E slots. The Neos lacks rubber support for the PSU but I guess it's not surprising considering it's a budget casing.
From the bottom, you'll see 4 rather tall feet and a dust filter for the PSU.
Let's have a look at the Interior……
goldfries rated this product :