RGB! RGB! RGB Everywhere! That's a norm these days and ASUS is now up on the RGB camp with the motherboard and the B150i is certainly a lovely one.
Out of the box it looks no different from any other Mini-ITX board but there are a lot of differences once you go into detail.
Being an ASUS GAMING motherboard, here are the features that sets it apart from the crowd
– SupremeFX: Flawless audio that makes you part of the game
– Sonic Radar ll: Scan and detect your enemies to dominate
– Intel Gigabit Ethernet and LANGuard: Top-speed protected networking
– RAMCache: Speed up your game loads
– Gamer's Guardian: Highly-durable components and smart DIY features
– 2×2 Wi-Fi with MU-MIMO and M.2: Ultra-speedy transfers for faster gaming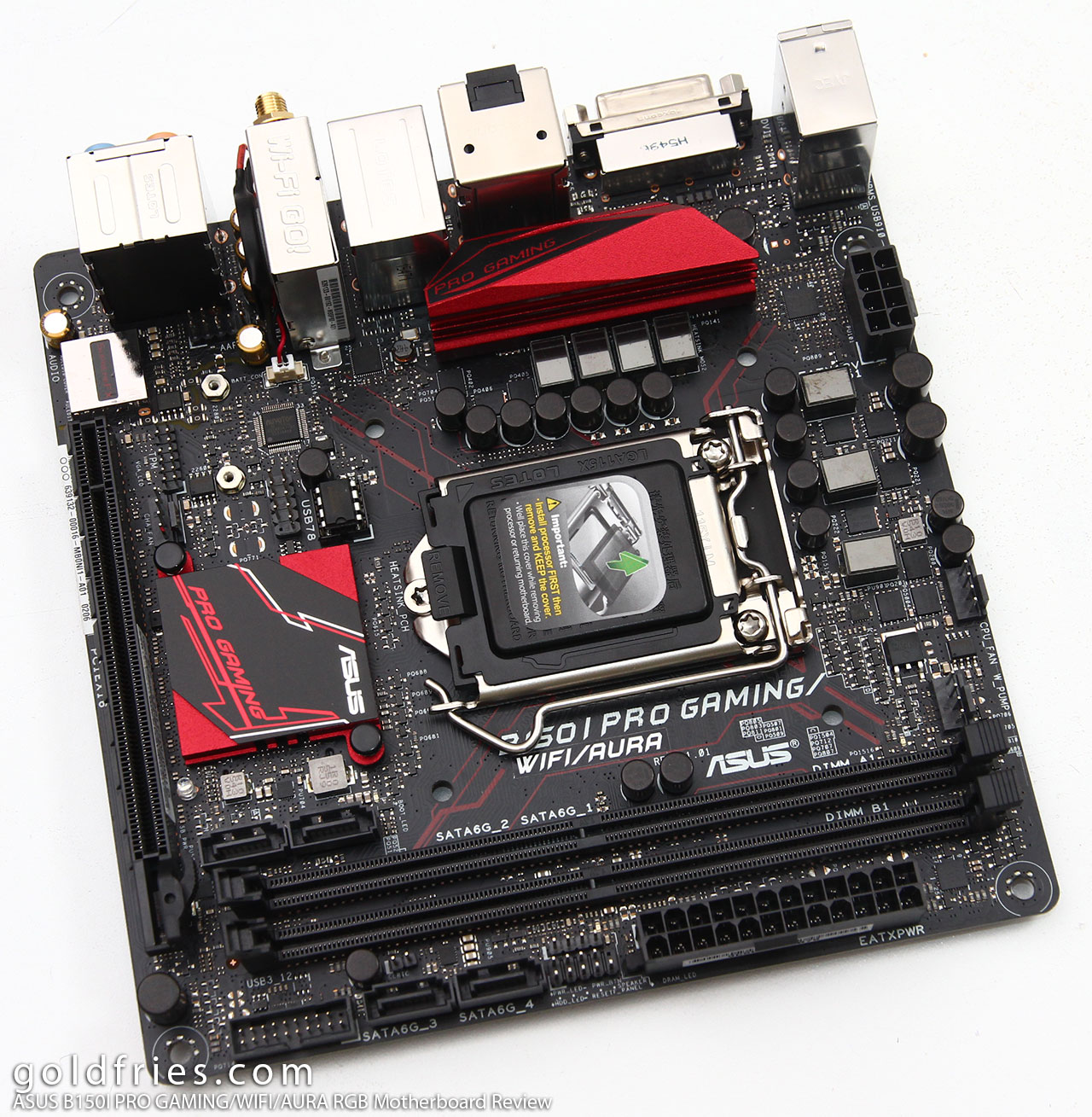 The board comes with a heatsink, which is very unlike most Mini-ITX board where the heatsinks are not part of the board due to space constraints.
ASUS did a great job by having at least 2 SATA ports located towards the edge of the board, the gap between the DIMM slots are wider than what most boards would have them too.
Further down the board is the PCI-E slot, nothing out of the norm here.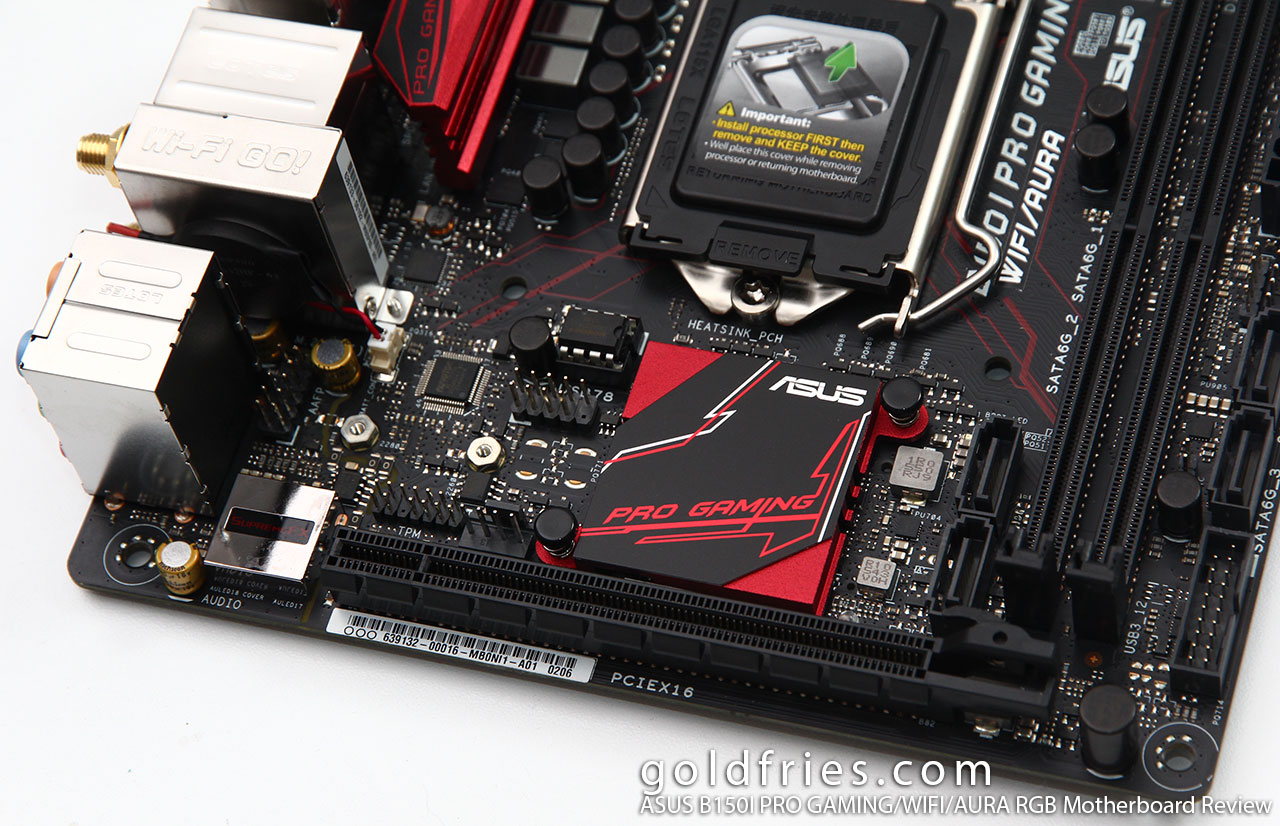 At the back, a host of I/O ports.
1 x PS/2 keyboard/mouse combo port(s)
1 x DVI
1 x HDMI
1 x LAN (RJ45) port(s)
3 x USB 3.0 Type-A + Type-C
2 x USB 2.0
1 x Optical S/PDIF out
6 x Audio jack(s)
I like how ASUS implements the Wi-Fi module for the board, having it placed at the I/O section meant there's more space around the board for other components.
What's even nicer? The LED lights on the B150i.
The LED lights run even before power up and it looks great, really great for lighting up the casing.
Like the board so far? Check out the official product page.
User Experience
It's a B150 chipset based board so there's really nothing much to it. It still has the ASUS UEFI goodness for monitoring and configuration.
Out of the box I had no issue with getting the system on the board up and running.
The Verdict
The ASUS B150I PRO GAMING/WIFI/AURA motherboard with RGB lights retails at RM 642 – that might seem pretty steep a price for a B150 chipset motherboard but do consider that it is of a Mini-ITX form factor (usually costs more) and it comes with RGB lights (costs even more!).
What you're paying for is a compact motherboard, and probably the best looking one out there, and one that's with configurable RGB LED that makes it look even better! Appearance do count, right?

goldfries rated this product :