Ouh a soundbar, it's the SonicGear U300 Soundbar that looks pretty good on paper but just how good is it?
Out of the box the SonicGear U300 Soundbar looks nice but what's a hint to the audio quality is the build and the weight.
The unit comes with a center knob for POWER and VOLUME, it is powered by USB and connected through line-in.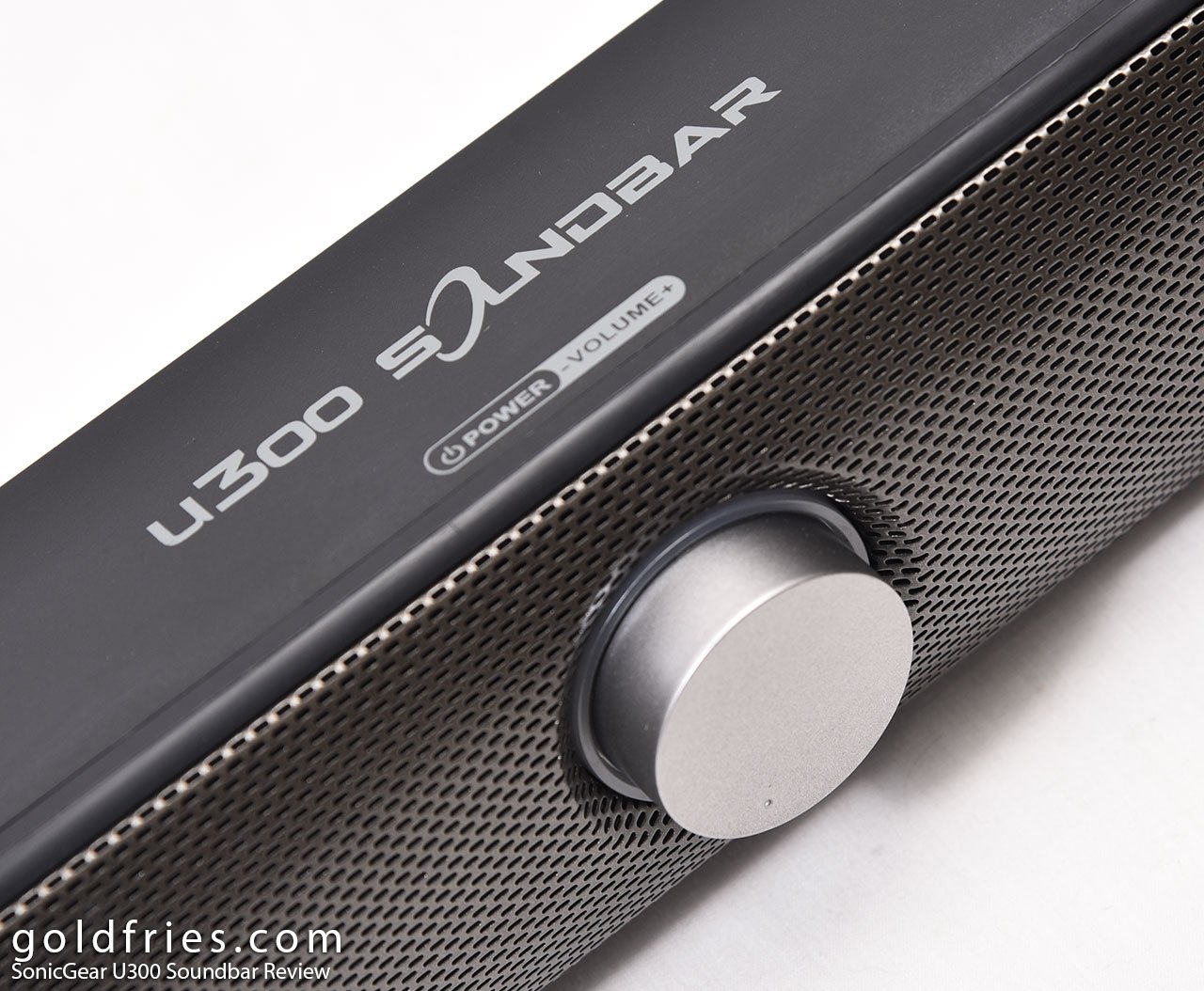 This is where the line-in / Mic input is located, those semicircle contribute nothing to audio output as those are just the LED lights.
User Experience
Using the system is easy, it's just plug and play.
Audio output wise it's below average. There's not enough treble, no mid-tones while the bass is audible but hollow.
What I didn't like are the LED lights, here's what it looks like on the box and brochures.
The actual lights however aren't rainbow but they're individual color cycles but that's not what I hate about it, after all the box art is just to illustrate. What I hate about is is that the left and right LED do not sync in color so you often get eye-sore mismatch of colors as below.
To make things worse the center knob is of blue LED all the way with no way to disable it, and if you are familiar with lights you'll know that blue shines brightest and it is extremely distracting when placed under a display screen.
The Verdict
The SonicGear U300 Soundbar might seem like a bad product but it isn't, in fact it pretty much redeems itself just by having an RM 60 price tag. If you have the budget, go for a 2.1 speaker – SonicGear has quite a few good models around. My main complaint would be the choice of color for the power LED that can't be turned off, and the color cycle LEDs at the side that has only one display pattern that's ugly.
The SonicGear U300 Soundbar is great for being space saving, powered by USB and definitely has better audio than whatever speaker that's built-in to the display screen.

goldfries rated this product :