Cooler Master just launched the Hyper 212 LED Turbo, the newcomer bears the old name and retails at RM 179 – so how does the Cooler Master Hyper 212 LED Turbo perform?
Now before that, here's the cooler itself – as you can see the Cooler Master Hyper 212 LED Turbo is just like the older model of coolers – a single tower unit that's not huge in size and fits almost all casing types.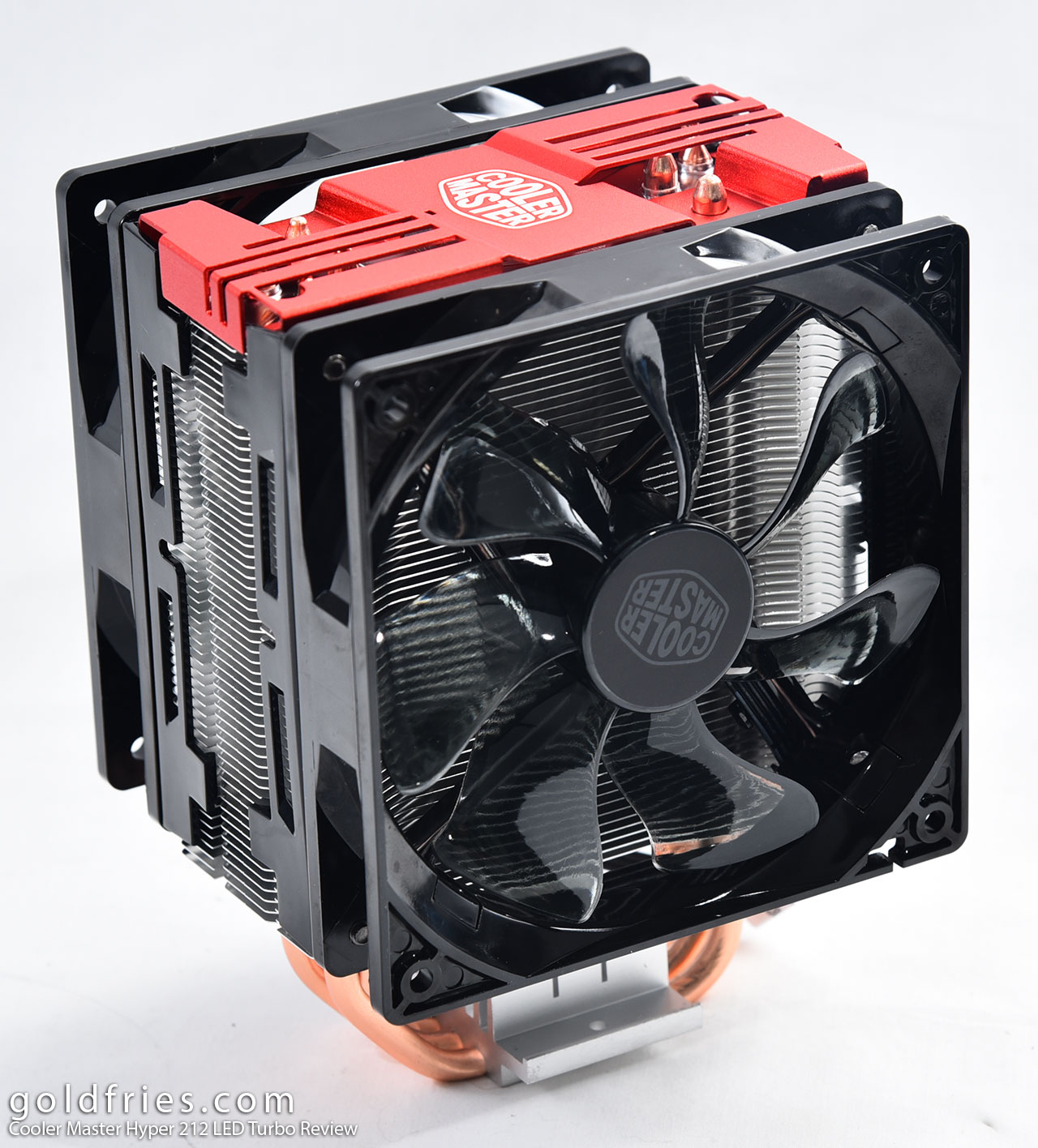 What I like about this cooler is that it comes with a top cover, covering the ugly ends of copper pipes and it comes in either black or red, I see modding potential here!
The 2 units of XtraFlo 120mm fan are held in place by a simple clip, the fan is in red colored LED so if you don't like it you can always change it to other 120mm fans.
As with many of Cooler Master's tower cooler model, this one comes with 4x direct contact heat pipes for better heat absorption.
Lastly, the Cooler Master Hyper 212 LED Turbo comes with a host of universal mounting kits, this includes for AM4 (Read : AMD Ryzen) systems.
Here's the specs for the Cooler Master Hyper 212 LED Turbo.
Official product page is at Cooler Master.
Benchmarks
I must admit I was expecting it to fail to tame the Core i7-7700K on overclock but it performed just fine, I know that this is not Prime95 / OCCT of which the result is different but I think the test is fair. 🙂
I'm also pleased that the cooler is quite silent, and that it doesn't scream away when the load is on high temperature.
The Verdict
Retailing at RM 179, the Cooler Master Hyper 212 LED Turbo doesn't disappoint. I like the cover and it comes with 2 units of XtraFlo fans that are silent. Great stuff from Cooler Master!
goldfries rated this product :