Many of us have dreamed of becoming popular and even more so when we have special talents. The glow of the spotlight and the glamor of fame seems like a dream, doesn't it? Fortunately, there has been a growing number of new talents being discovered online and many of these talented individuals who have carved a name for themselves in their communities come from BIGO LIVE. Social media and the internet have served as a stage for aspiring talented performers to have their performances seen by more people. It is BIGO LIVE that has made these people's dreams come true.
South Korea's X JUN: Re-igniting the Passion for the Beatbox Life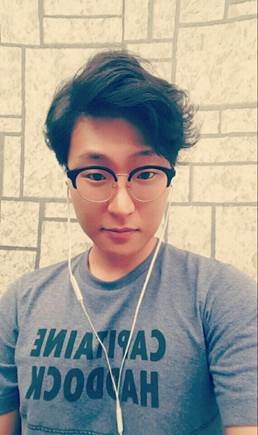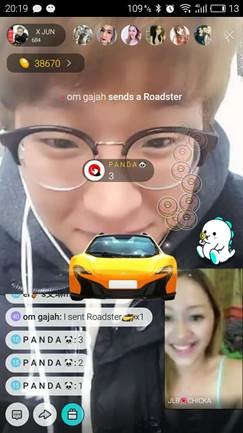 "On BIGO LIVE, I've made so many friends and because of these friends, I will continue to broadcast and bring the best performance to them!"
X Jun was a very passionate beatboxer. Although having discovered his craze for this form of art since young, due to his studies and transition into an entrepreneur, he forgot the happiness he got when beatboxing and eventually put this passion aside. Moreover, society doesn't normally have stages for these performers, which makes it even harder for people to appreciate them.
Then, one day X Jun found BIGO LIVE, a platform that helped him retrieve this long lost passion for this music style. On BIGO LIVE, he has made many friends with people who admire his skills and people who share the same passion for beatbox like he does. It is because of their support that he finally got to revive his greatest passion of all time and he will continue to bring the best of him to his friends on warm BIGO LIVE community.
Indonesia's Megi: Small Comedian with a Big Heart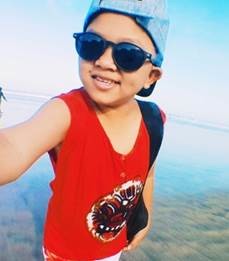 "In BIGO LIVE I feel I have a lot of friends. I am comforted by them. I make new friends and even new family."
Having a great sense of humor didn't always turn out so great for Megi. With the height of 127cm at the age of 20, his small stature always meant he usually got ignored or belittled by the public. "No one believes I am already 20 years old now."He didn't get many performing chances until he found BIGO LIVE, which served as his ticket to being seen by more audience.
Megi broadcasts in BIGO LIVE to get close to new people he sees as friends. He says it gives him comfort as the closer they become; he feels they have become his family. Thanks to BIGO LIVE that has given him the opportunity to showcase his talents, he has now found his break in showbiz and has gotten a role for a show in a private TV station in Indonesia.
Taiwan's Budding Magician: The Trick of Changing One's Fate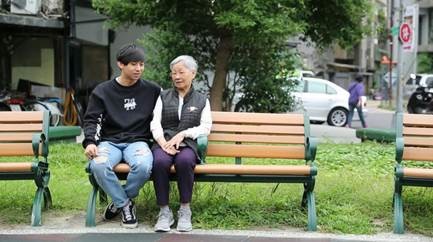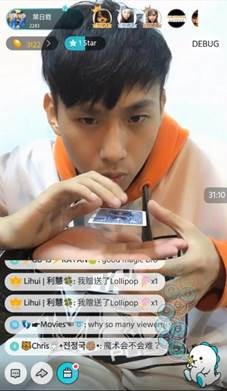 "…The thriving young magician had decided to make a change for his family. He decided to make a change with his best skills: magic, dancing and acting."
Ye Ri Quan was born in a single-parent family and was raised by his grandmother. Unlike most kids, every weekend he had to accompany his grandmother to earn a living for the family in the market.Therefore, he didn't have the opportunity to further develop his interests in dancing, acting and magic performance. Altough he had made up his mind to make a change for his family, he still didn't succeed because he was a nobody and didn't get as many performing opportunities as he had expected. It was when he joined BIGO LIVE that his talents finally started to be seen by more people. Little by little, he has made a fame for his talent for magic on BIGO LIVE and eventually more opportunities have come to him. More importantly, he finally got to make a change and bring a better life for his family.
Thailand's Nes: From Nothing to Something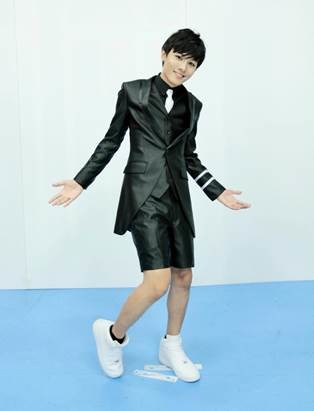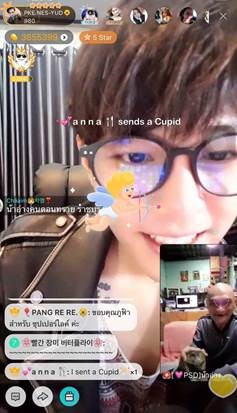 "… they still spontaneously shared my live stream and also sent gifts to me for fear that my ranking might go down. I was really touched and almost had tears."
A very lively and passionate actor, Nes has craved for an acting gig for so long until he found BIGO LIVE. He started off small like many of the BIGO LIVE streamers but has since captured the hearts of more and more fans. His active and entertaining personality has gained him much attention, enough to be scouted by a movie director who has now cast him for a role in an upcoming film.
Nes is very vocal about his thanks to BIGO LIVE for giving him such opportunities, saying BIGO LIVE has made an ordinary man, extraordinary. His adoring fans have shown great support and despite his new busy schedule, fans have been very patient and supportive all throughout his journey.
Russia's Oxana Berenyuk: A Warm Community That Showers You with Love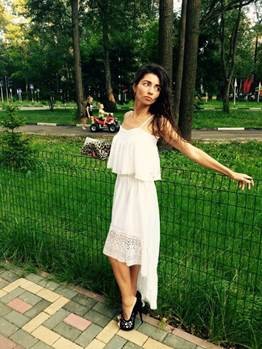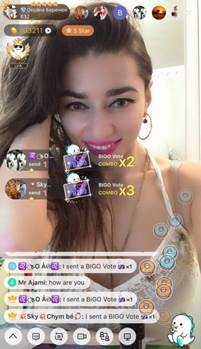 "Thanks to BIGO LIVE for giving me the opportunity to train my skills and explore new possibilities in me."
Some people are just naturally born with magnetic personalities but not all of them get to meet a lot of people. Life circumstances may limit one's ability to explore people beyong our city. Russia's Oxana Berenyuk (??????? ??????) is such a person and after joining BIGO, she has become one of the most influential personality in BIGO LIVE in Russia. Oxana has shared touching stories of gaining over 100,000 fans with her professional hosting skills. Her fans always shower her with sweet acts and gifts, which perfectly shows the warm nature of the community.
Vietnam's Vien Lan Thai: Nothing is Impossible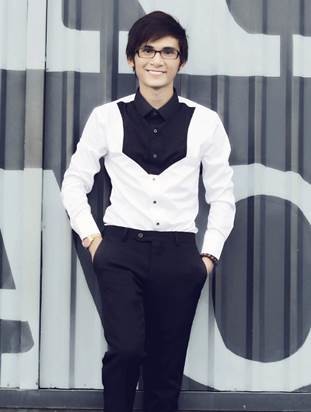 "I've lived in pessimistic months, so the illness could not be relieved. But then I had a family, BIGO LIVE, they care for and care about me, give me joy, hope… that brings me to life again. I would say that, thank you very much, BIGO LIVE family… "
Having to battle through pulmonary tuberculosis, VIen Lan Thai had always had a pessisimist outlook in life. With severely damaged lungs, he gave up on his singing career and pretty much any hopes of recovery. However, it was when he was introduced to BIGO LIVE that he realized there's still hope in life. On BIGO (the app), people cheered him on and supported him.The voice of the audience managed to reach him to once again give him energy and hope as he joins BIGO LIVE. Not only did his health condition become better, he also released a new song, which he couldn't have done without all the encouragement from the BIGO LIVE family. Vien Lan Thai captured the audience's hearts with the new found love from the BIGO LIVE audience. Even people with sickness can find great opportunities to show themselves off and make their lives more meaningful through hardship.
Join the BIGO LIVE Community
BIGO Live is a free live-streaming video app for iOS and Android allowing mobile users to broadcast themselves and capture audiences to share their life spontaneously via video. The app was launched on March 2016 and has immediately captured a fast-growing audience in the Southeast Asian region particularly young people resonating the brand's intention and goal to "make life interesting."
Android: https://play.google.com/store/apps/details?id=sg.bigo.live