Shuttle is a very well known brand when it comes to Mini PCs and in my lab is the SH110R4 which is one of the many models available from Shuttle.
It's not a casing and neither is it a full-fledged PC. You will still need to fit your own CPU, RAM and drives to get it up and running but what the package offers you is a neat casing, a motherboard, a cooler, and a power supply unit.
As you can see even from the front it looks like any other casing, with power buttons and I/O connectivity.
From the rear – again it looks like any other casing BUT this time with the board and I/O panel in place.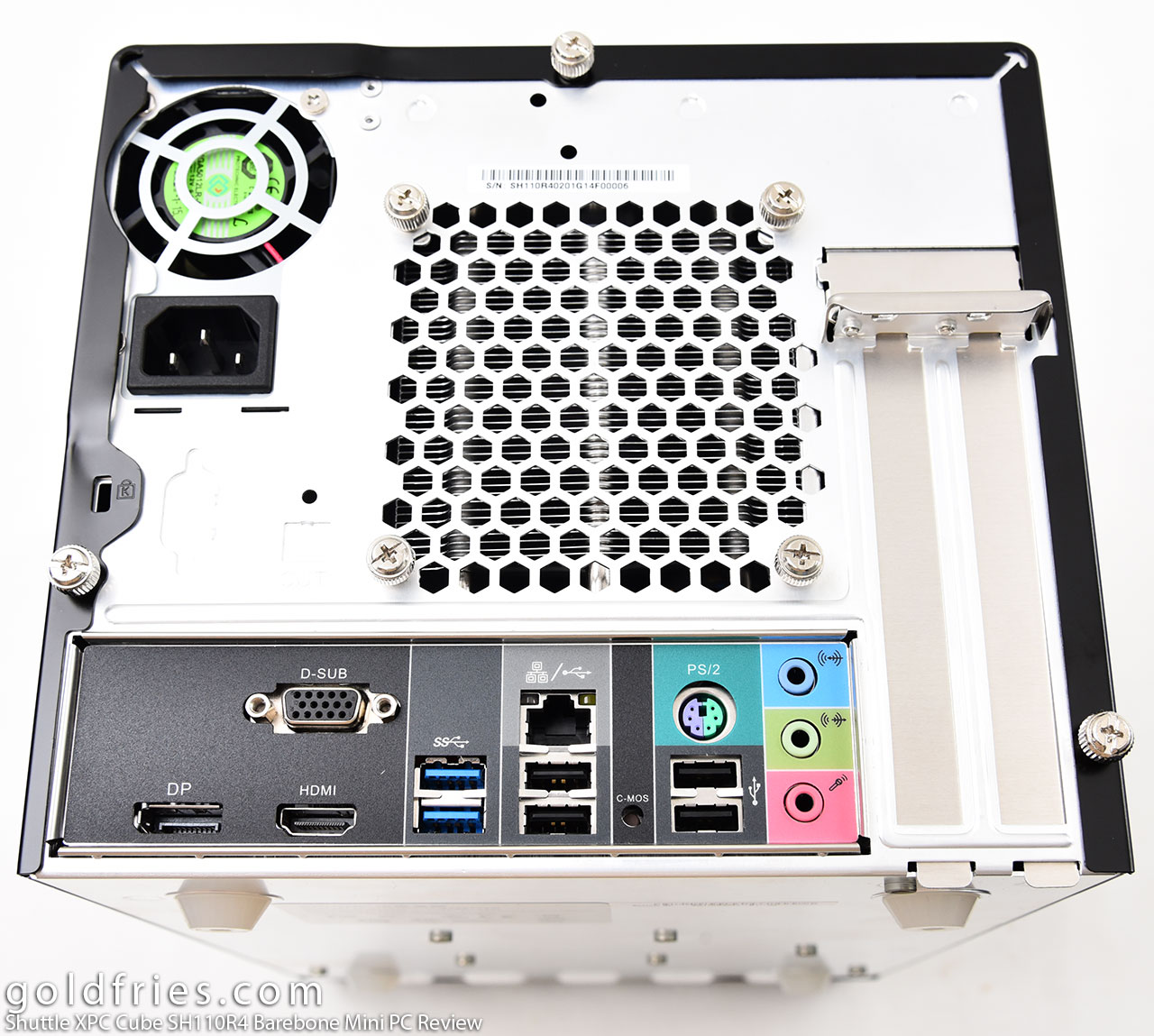 Here's a view from the bottom, one that does not require any elaboration.
The cover is of a single-piece design, remove the thumbscrews and the case can be opened easily.
Once in side, you'll see the drive cage and the exhaust fan and at the bottom is the motherboard.
Here's the view from the left side of the case (assuming the casing is facing you), the board comes with a PCI-E slot that allows you to add a graphics card.
On the other side, there's the PSU and as you can see the cables are all pre-mounted so you need not worry about those.
goldfries rated this product :