With us to today is the AMD Ryzen 3 3300X and the AMD Ryzen 3 3100, the new processor models that retails at RM 549 and RM 449 respectively.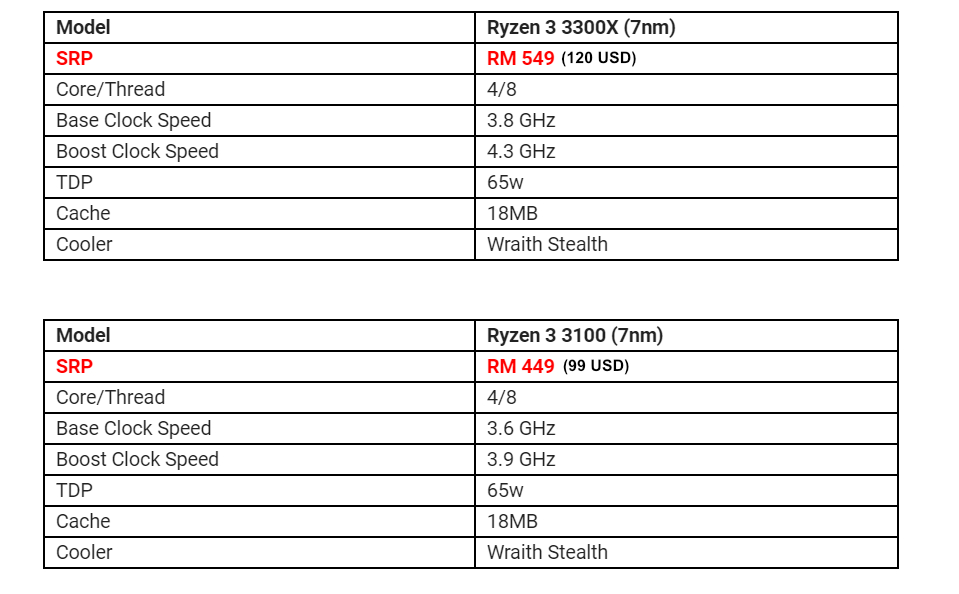 But before we jump into the details I want you to know that the AMD Ryzen 3 3300X Review (and AMD Ryzen 3 3100 Review) are lumped into a single video just as this article. Do remember to hit that subscribe button OK? Thanks!
Let's move on!
AMD Ryzen 3 3300X and Ryzen 3 3100 Productivity Benchmarks
In Blender we see that the Ryzen 3 3100 and Ryzen 3 3300X sandwiches the 3500X in performance, meaning the 4 cores / 8 threads processor may be able to outperform the 6 cores / 6 threads processor if given higher clocks.
MAY BE able because in software like Davinci Resolve the 6 cores / 6 threads Ryzen 5 3500X still outperforms the 4 cores / 8 threads Ryzen 3 3300X that has higher clocks.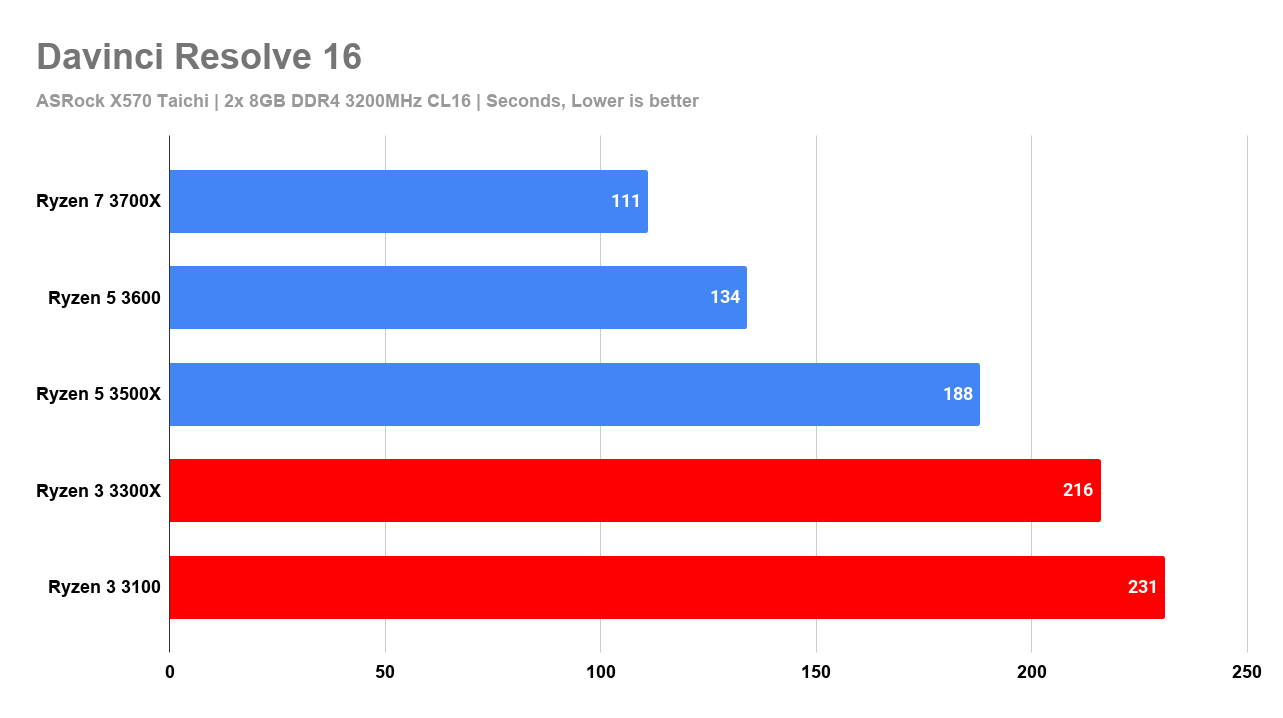 Up next is the gaming benchmarks.
AMD Ryzen 3 3300X and Ryzen 3 3100 Gaming Benchmarks
Starting with Metro Exodus, we see that this game is so demanding that all of the performs the same, it's from the next test onwards where we'll see the difference.
I'm not even going to talk about all of them in detail as they all carry the same message, these Ryzen 3 processors are not strong enough to push the RX 5700 XT. In every title you'll see that the performance gap between the 3100 and the 3700X is significant.
Based on the 9 game benchmarks I've tabulated the % drop in performance an the 3100 held back the performance of the RX 5700 XT card by almost 30% and this is clearly due to the lower clock speed. The 3300X on the other hand is consistently about 10% faster in clock speed alone and in games it held back the RX 5700 XT by only about 12% which is very good.
Cooling wise I wasn't provided the stock cooler for this test so I went ahead with the Wraith Prism and the 3300X during Blender test shows all cores hovering at around 4.2GHz range with slightly above 1.3v and temperature at around 75c, the 3100 on the other hand had all cores at around 3.9Ghz and voltage around 1.2v and temperature around 70c
The Verdict
With that I'm giving the AMD Ryzen 3 3300X a gold badge because it performs pretty well for a product at RM 549.
The AMD Ryzen 3 3100 retails at RM 449, a little less but I couldn't justify the performance loss at that price point.
AMD Ryzen 3 3300X Product page : Click Here
AMD Ryzen 3 3100 Product page : Click Here
goldfries can be reached at
– Facebook :
– Instagram : http://www.instagram.com/goldfries
– Twitter : http://www.twitter.com/goldfries
goldfries rated this product :